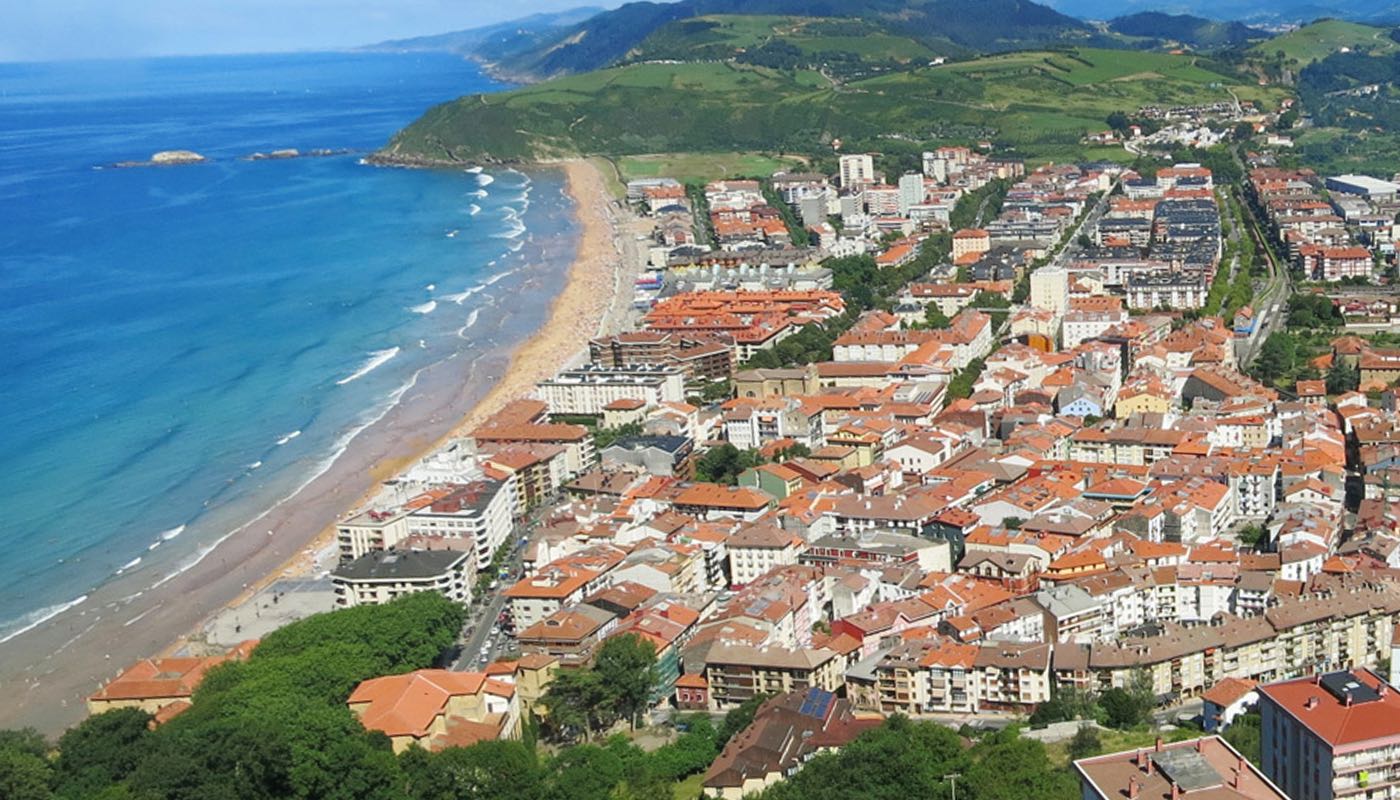 Spain Country Overview
Spain is well-known for its brilliant sunny weather, from the beautiful Pyrenees mountains in the north to the miles-long stretches of beach in the south. It is a busy tourist destination, with many package holiday operators offering cheap holidays to the Costa Brava and Costa del Sol areas.
Yet Spain also has some of the most cultural cities in the world, with Madrid, Barcelona, Seville, and Valencia to name but a few. However, surfing in Spain is mostly in the north-west, due to the famous 'Nortada' winds bringing big swell to the west coast of Portugal and Spain.
San Sebastian and Zarautz are the places to head to for the best surf. There are some 8000-kilometres of beach around Spain, to put it in perspective, full of golden sand, glittering sea and sun-kissed beauty.
LOCAL INFORMATION
When to Go: spring/summer for kite surfing, autumn/winter for surfing
Peak Season: April to September
Climate: Temperate (very hot in the south)
Capital city: Madrid
Currency: Euro
Time zone: UTC+1 (Canary Islands UTC+2)
Dialling code: +34
Internet designation: .es
Emergency calls: 112
Language(s): Castillian Spanish (official), Galician, Catalan, Basque.
Transport & Driving in Spain: On the right. Cars/vans are easy to hire, but the public transport system is well-run and affordable. Buses are more surf board favourable though.
Geek Fact: Spain counts its primary source of power as renewable energy, the first country on earth to do so. Pretty cool.
Five must do things in Spain
San Sebastian is often known as the gastronomic capital of Spain, so the food there is beyond compare. Check out the old town for some great basque-style cafes.
Go to see a flamenco night. This is an ancient, but brilliant art form and highly entertaining. You will be shouting ¡Ole! within minutes.
La Tomatina in Bunol (Valencia) is probably the most fun you can have with fruit. Throwing ripe tomatoes at each other in sweltering heat.
Go to Barcelona. While not that close to the surf, it would be a shame to miss this eclectic and vibrant city. Plus, Gaudi's La Sagrada Familia is here.
In Northern Spain in the autumn you can enjoy local apple cider festivals, like the Nava Cider festival in the Asturias region. The locals can skilfully pour a glass from several feet above the glass without spilling a drop!
http://www.hdbeachcam.com/wp-content/uploads/2016/09/hdbeachcam-portugal-centro-region.jpg
800
1400
HDBeachcam
http://www.hdbeachcam.com/wp-content/uploads/2016/09/hdbeachcam-logo-blue.png
HDBeachcam
2016-09-08 01:36:19
2016-09-12 11:59:53
All Portugal Beach Cams
Portugal Top 5 Beach Cams
ADVERTISING
We are pleased to offer your company the opportunity to advertise on HDBeachcam.com
For more information regarding rates and availability, please contact us.
contact@hdbeachcam.com
Today
"Just take your time - wave comes. Let the other guys go, catch another one."
Duke Kahanamoku